Cini Boeri
Milan, Italy, 1924
Who's Who
Maria Cristina Mariani Dameno—better known as Cini Boeri—is a leading Italian architect and designer, the mother of the internationally renowned architect Stefano Boeri.
She graduated in architecture in 1951 from the Politecnico University in Milan. After a short experience with Gio Ponti—a famous master of Italian design and architecture—she started to collaborate with Marco Zanuso, another acclaimed architect and designer.
In 1963 she opened her own studio in Milan focusing on architecture, interior, and exhibit design both in Italy and abroad. She always gave a great care to the psychological relation between human being and environment developing uncommon and innovative design solutions.
During her career, she designed some furniture pieces that became world classics such as the charming Ghost Chair (Fiam Italia, 1987), made of a single glass sheet, cut and bent to form simultaneously the seat, the armrests, and the backrest.
From 1981 to 1983 she taught architectural planning and industrial design at the Politecnico University in Milan. She gave conferences and lectures in Brazil, Germany, Italy, Switzerland, and the U.S.A.
Honorary Member of ADI (Industrial Design Association) since 2012. Grand Officer of the Order of Merit of the Italian Republic—the highest ranking honor in Italy—since 2011. She received major recognitions including the Compasso d'Oro award for Strips upholstered series in 1979, and the Compasso d'Oro Lifetime Achievement award in 2011.
Her work has been exhibited in some of the most important museums in the world including the Louvre in Paris, MoMA (Museum of Modern Art) in New York, and Triennale in Milan.
I am proud to dedicate the first page of Designculture about a woman to such an intelligent and talented designer.
Enjoy your reading,

TO THE TOP ↑
Q&A
Published Oct 26, 2014
Recorded Oct 3-6, 2014
What is your definition of design? And what are its purposes?
I have inherited this word, design, that wants to define the planning of elements which through their image indicate not only their function but how they should be used. Then, the word design should be used only in relation to the planning of useful and functional elements.
What are the qualities of good design?
The products of good design must be easily understandable from their function.
Should design produce things which are necessarily useful?
Yes. The products of good design require both to be useful and to be functional.
Should the products of design be beautiful?
Hopefully, they should be easily understandable, useful, and then beautiful.
What do you think are the aspects to consider to understand if a project is of high quality?
The appropriateness of materials, and a production which is economically viable because large.
What are the key features of your design?
I try to propose the qualities mentioned above.
Does design is one or there are many different ones?
Design should have only these qualities: it should be functional, useful, intelligibile, and economic.
What are the difference between art and design? Could design be art?
Yes, if a product of design respects all these qualities it could be considered as art.
Does design require a handcraft or an industrial production?
It is easier if industrial.
To whom is design addressed? Is it for the masses?
Hopefully, it is for the masses. It depends on its characteristics.
Should the products of design be cheap or expensive?
They should be economic because mass produced, useful, and functional.
Should design be ephemeral?
I hope not. Usually good design is long lasting, because it is useful.
Are there still schools and orientations in design?
I don't know any specific orientations. Maybe it would be important to teach and clarify the difference between functionality and decoration, and to understand that decoration is not design.
What is the future of design?
I hope that it will spread as much possible, because design could actually help the economy of a society.
What job did you want to do in the future as a child?
The architect.
Thank you very much.
Thank you.
© 2014-16 Cini Boeri, Nicola-Matteo Munari. All rights reserved.
TO THE TOP ↑
Portfolio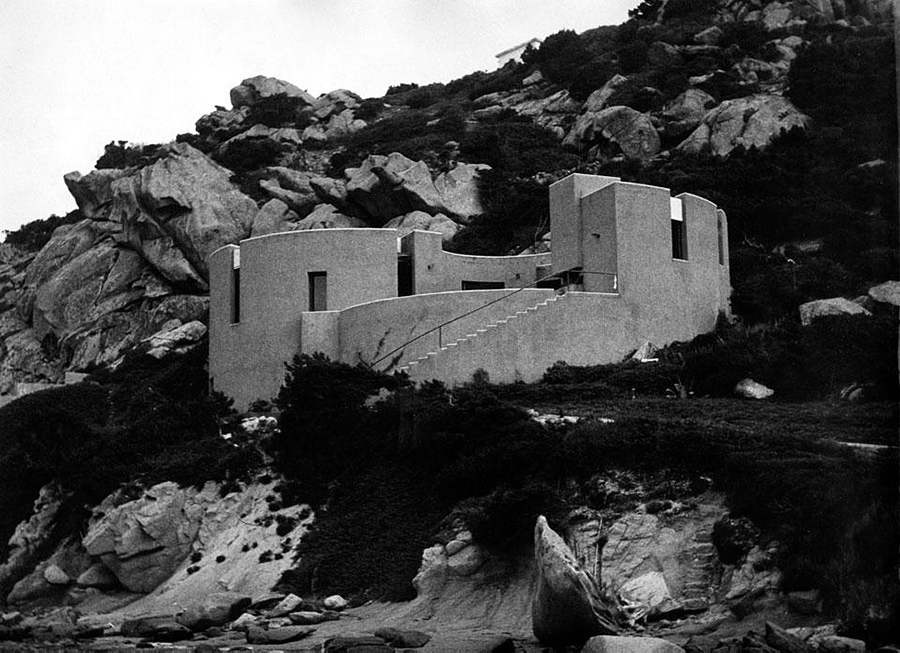 La Rotonda
La Maddalena, Sassari, Italy
1966
An interesting building, that stands on the rocks in front of the sea like an ancient tower. Perfectly integrated in the landscape, the central court reveal itself to be a cozy and pleasant nest.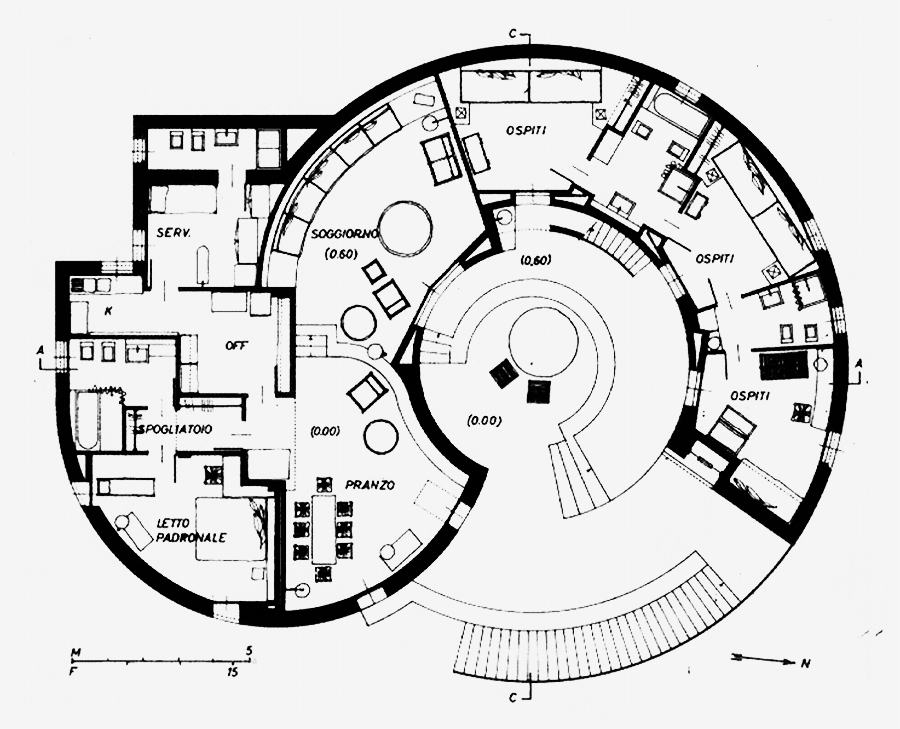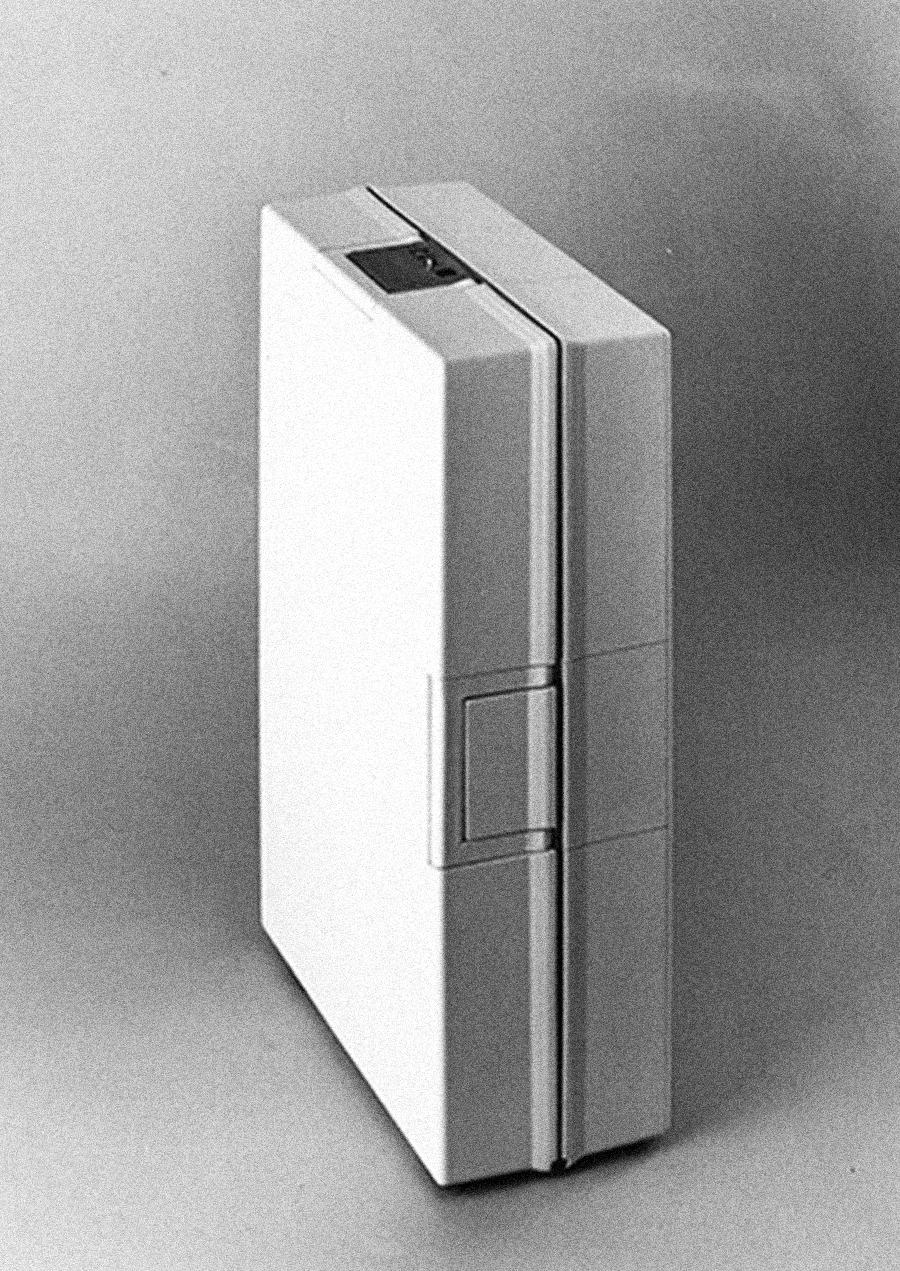 Partner
Suitcase
1967
An elegant and extremely functional ABS suitcase. Manufactured by Franzi. Photo by Aldo Ballo.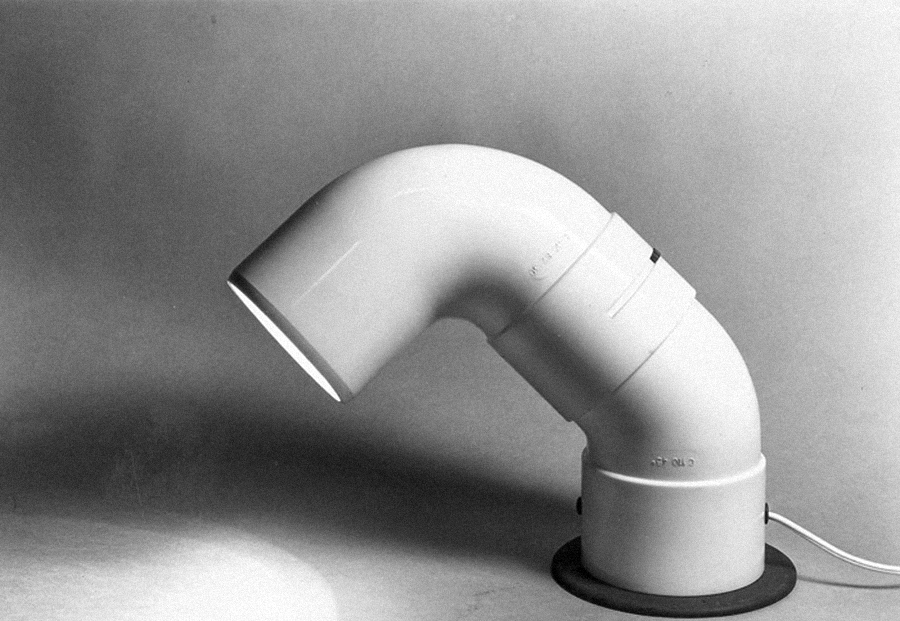 Mod. 602
Table Light
1968
Table lamp made with PVC industrial tubes. The quintessence of industrial aesthetics and functional design. A kind of ready-made lamp.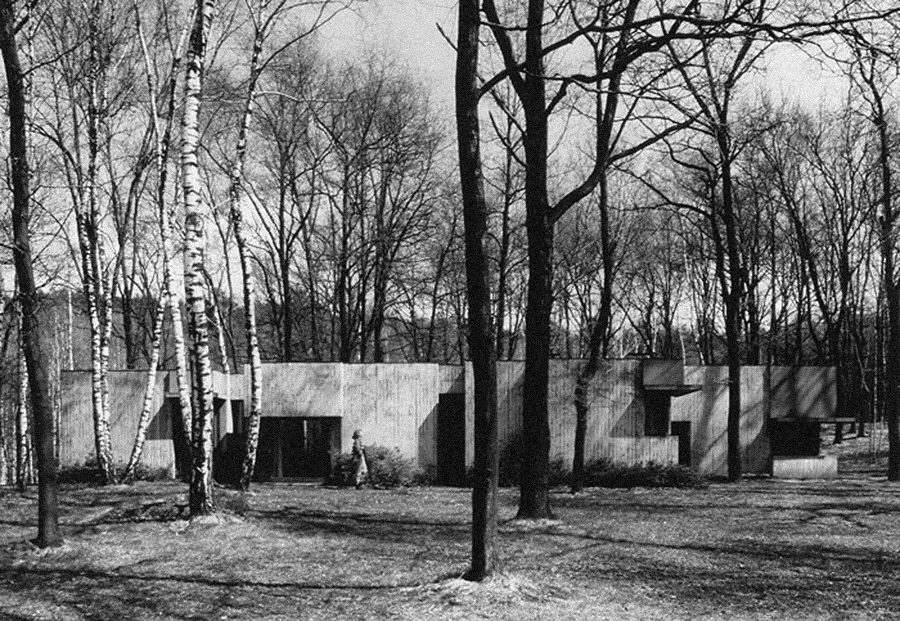 Wood House
Osmate, Varese, Italy
1969
"House located in a birch forest near the Lake Maggiore. The plan was designed to avoid the felling of trees. The house features a concrete wall with many windows. Inside, there are very few walls. Separation of rooms is obtained with sliding doors."
Holiday House
Alzate Brianza, Italy
1969-72
A house designed for a big family: grandparents, children, and grandchildren. The horizontal profile, emphasized by the low pitched roof, elegantly integrates the house into the landscape. A traditional but modern building, that seems but is not a contradiction. Photo by Studio Casali.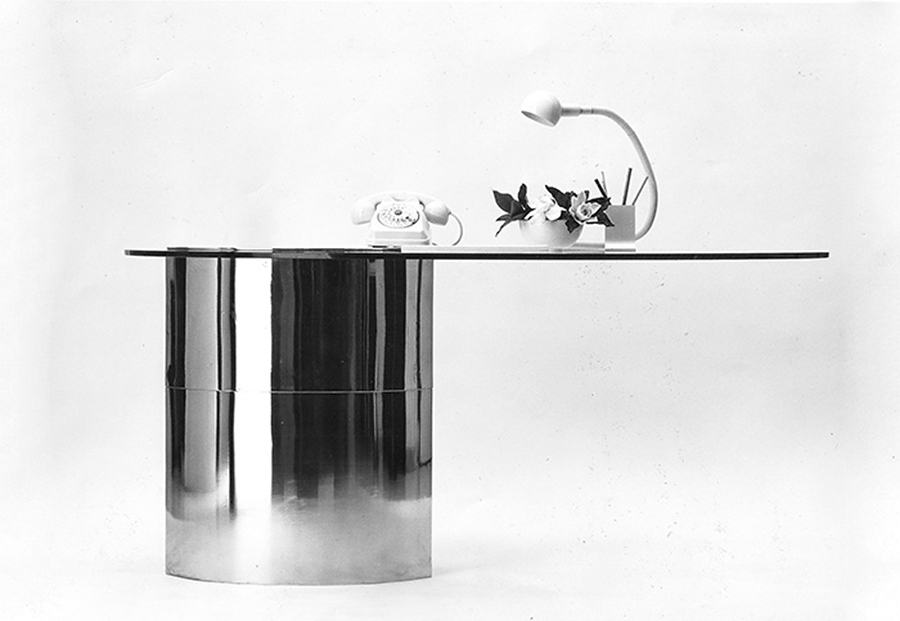 Lunario
Table, 149×109×30-70 cm
1970
A series of elegant tables with glass or stone tops. The leg has two heights: 30cm for the coffee table, and 70cm for the desk. Produced by Gavina. Distributed by Knoll International.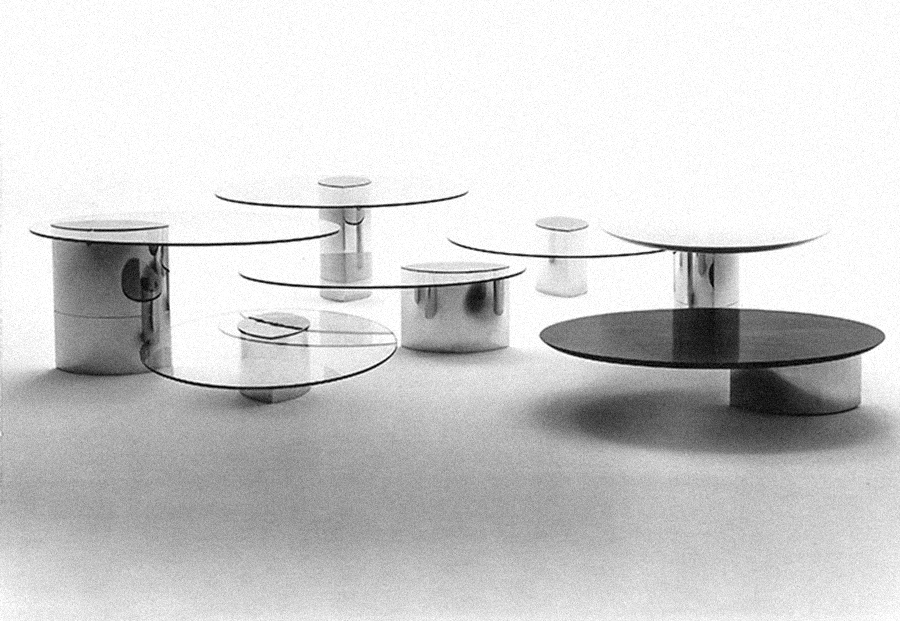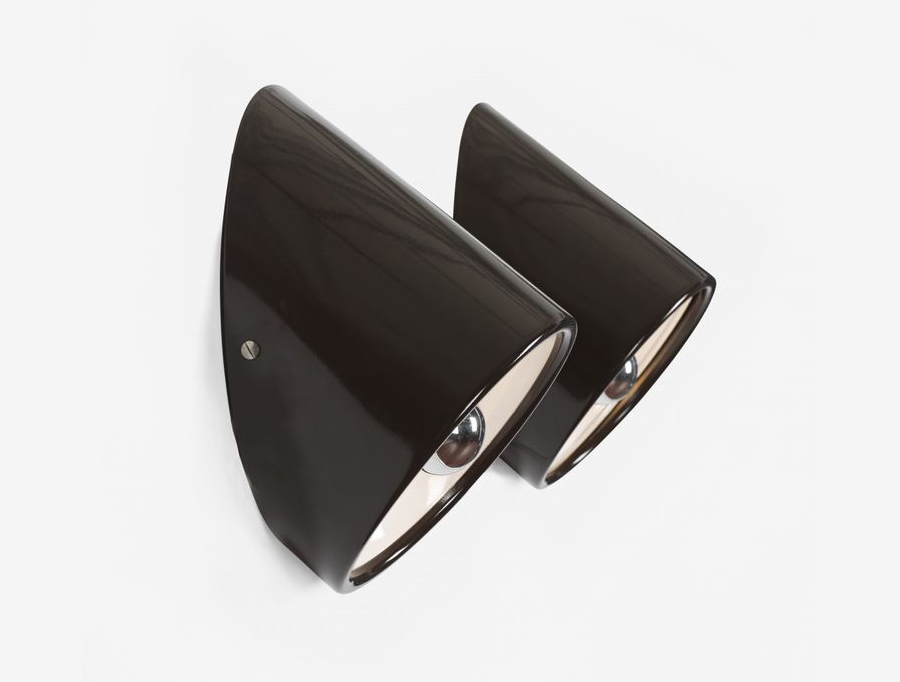 Mod. 235
Wall Lamp, 25×23.5×23.5 cm
1971
Lacquered steel lamps produced by Arteluce. The body was lacquered in black, white, red, or chrome. Again a simple, functional, then beautiful object.
Serpentone
Sofa, min lenght 1m
1971
Modular sofa in polyurethane foam, sold by the meter. The product of intelligent creativity and a symbol of italian design. Manufactured by Arflex.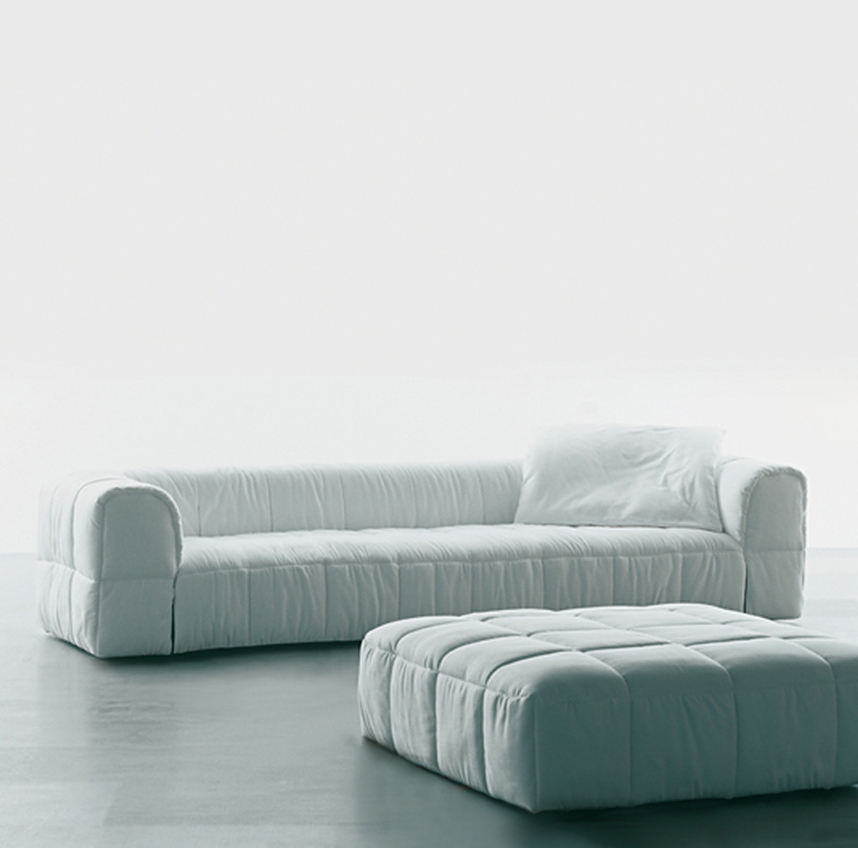 Strips
Seating system
1972
Upholstery series (armchairs, beds, sofas, and pouf) entirely made in polyurethan foam, without any frame. The union of simple aesthetics and functional technology. Manufactured by Arflex. The project was awarded the Compasso d'Oro in 1979.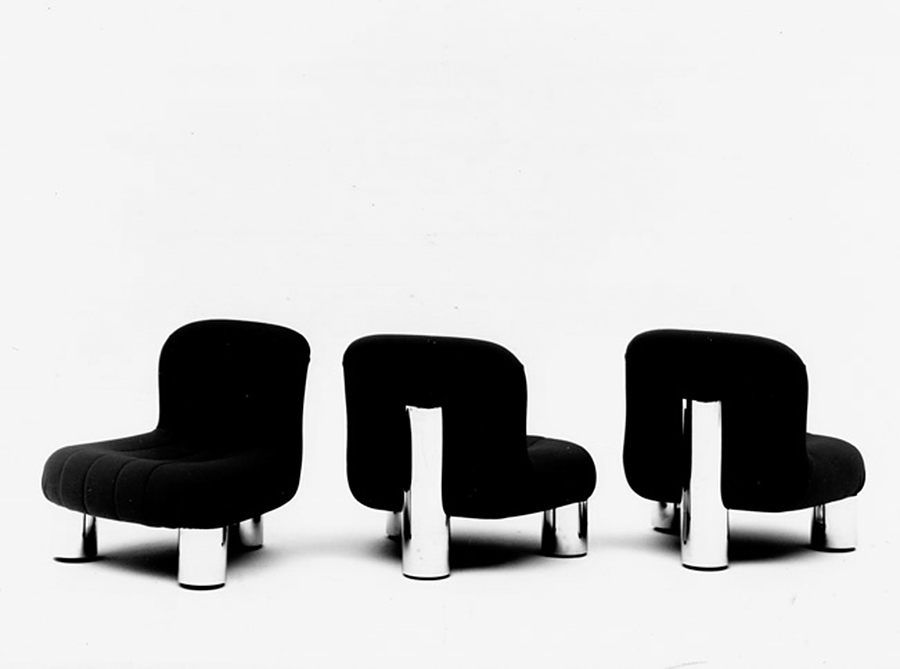 Botolino
Children's Chair
1973
The same chair was also produced in a standard size called Botolo, that means stubby. Produced by Arflex. Photo by Alfredo Anghinelli.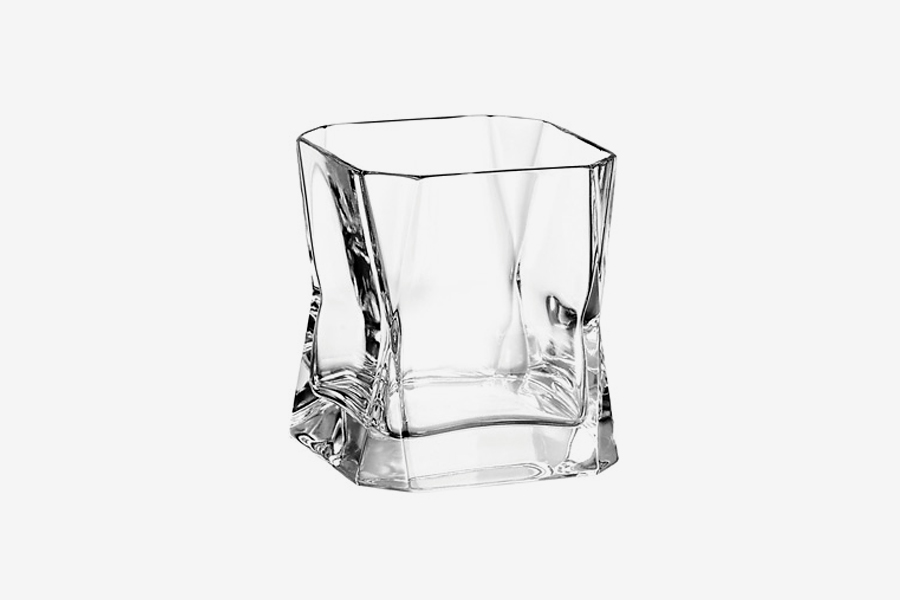 Cibi
Crystal Glasses
1973
A series of crystal glasses that seem to be carved into the rock to drink a tasty whiskey on the rocks. Produced by Arnolfo di Cambio. Photo by Aldo Ballo.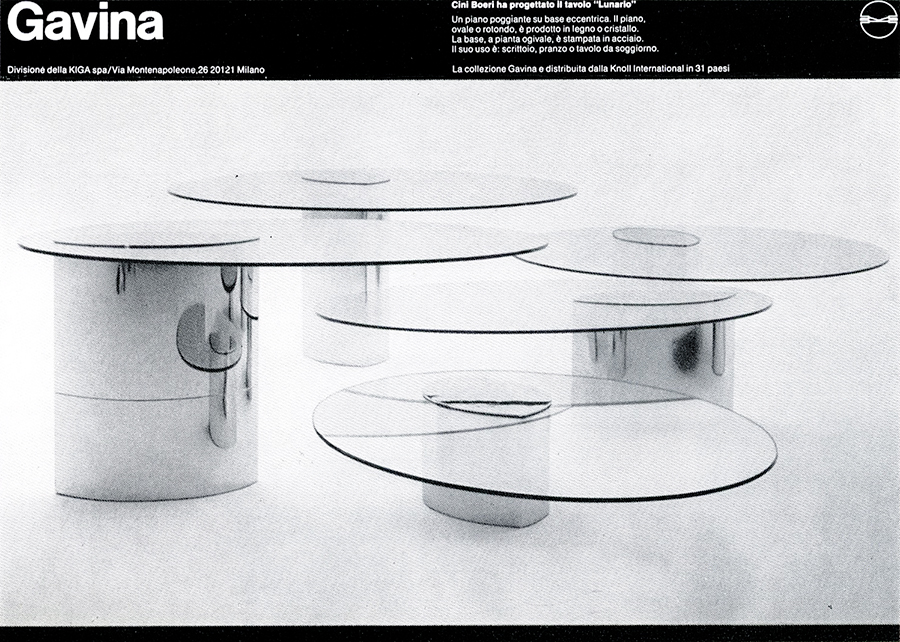 Gavina
Advertisement, c.21×15 cm
1973
Advertisement for Lunario table series. Previously unseen on the internet.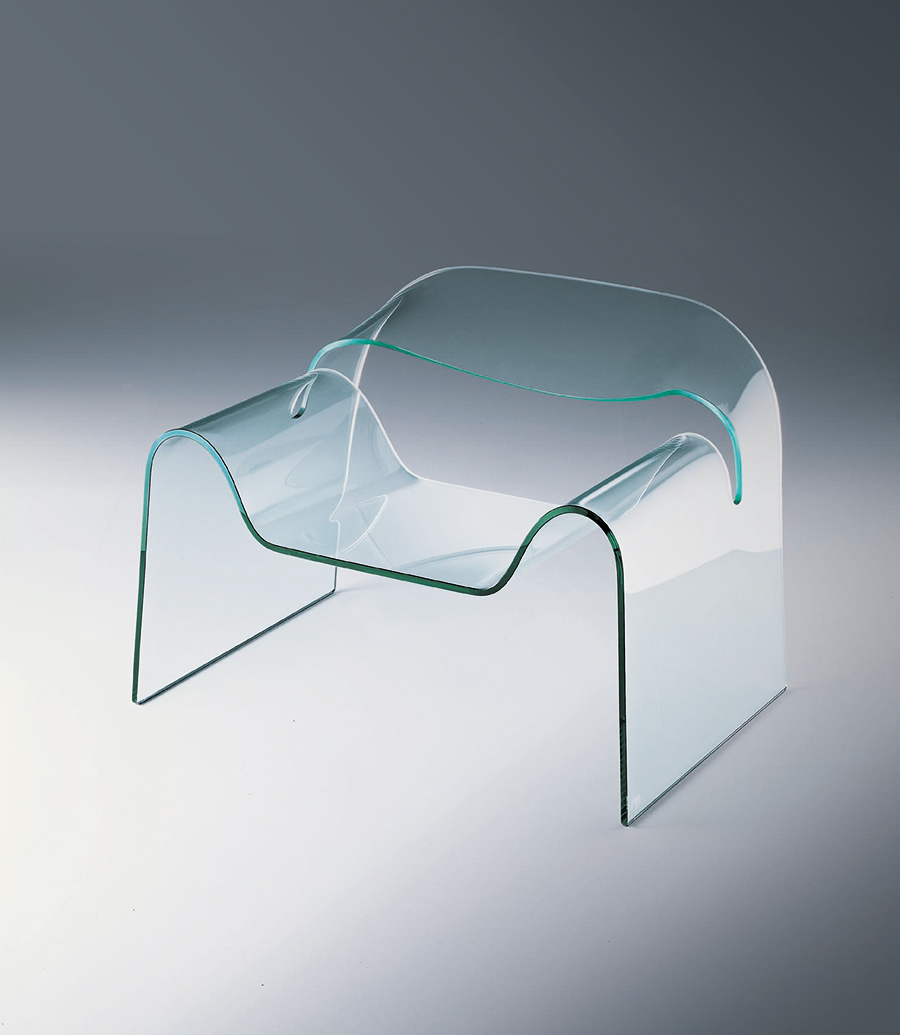 Ghost
Armchair, 95×75×68 cm
1987
A glamorous armchair made by bending a single glass sheet 12 mm thick. An iconic piece of italian design, it is the product of aesthetic and technological sophistication. Manufactured by FIAM Italia.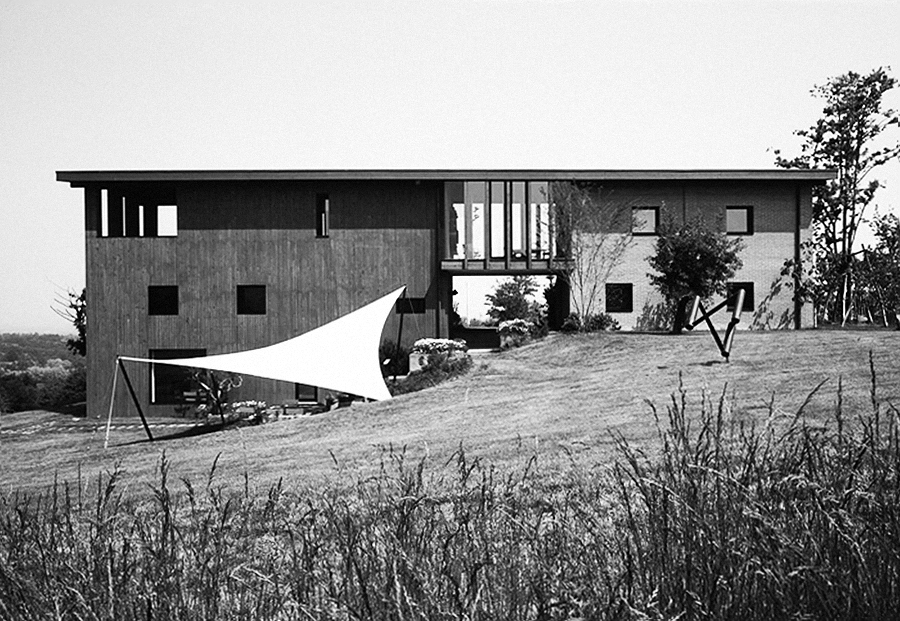 Villa su Tre Livelli
Vigolzone, Piacenza, Italy
1992-93
This villa on the 'colli piacentini' is connected with a veranda to a renovated farmhouse, thus elegantly connecting through a modern vision past and present. Original color photograph by Francesco Radino.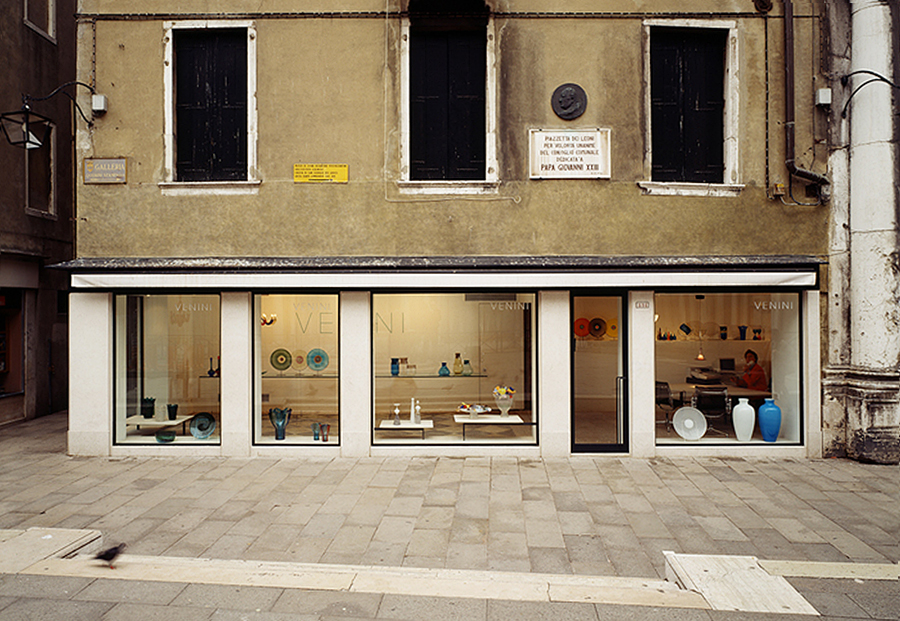 Venini
Piazza San Marco, Venice
1992
The headquarters of Venini Glass in Venice. The elengat white facade is made with Istria stone. Inside, there is a long crystal table hanging from the ceiling with steel cables. Photo by Gabriele Basilico.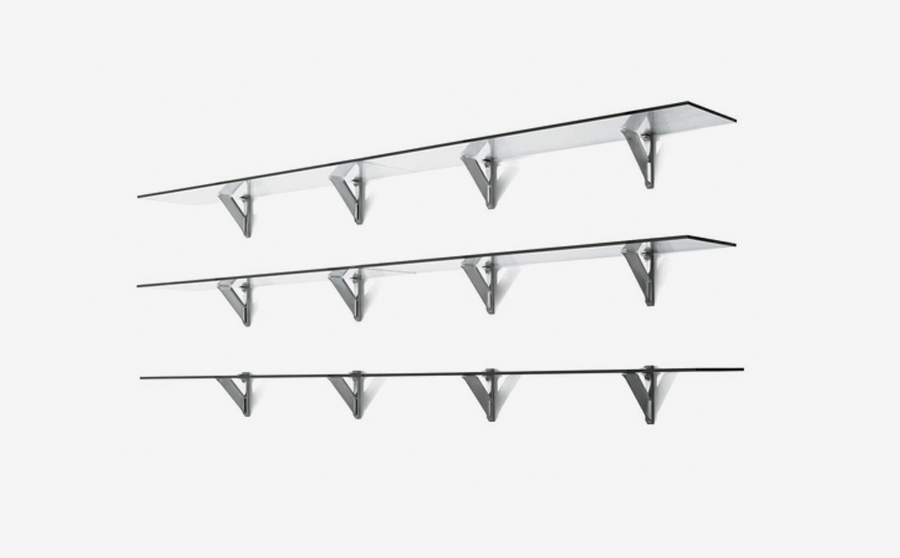 To The Wall
Bookshelf
2007
Polished aluminium clamps and tempered glass or aluminium top. Another project that reveals the talent of Cini Boeri as a designer of functional and beautiful products characterized by the honest aesthetics of industry. Manufactured by Magis.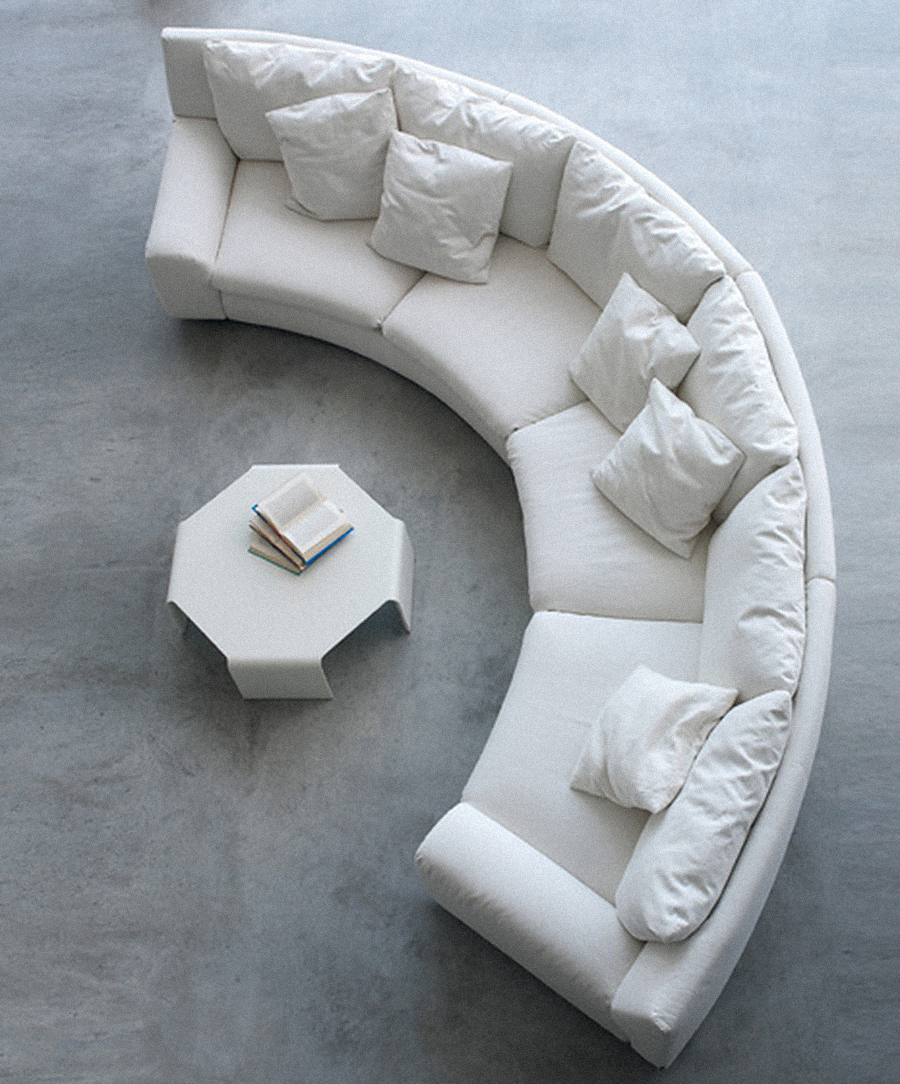 Ben Ben
Sofa System
2009
Sofa system produced by Arflex. It is modeled on Bengodi sofa, she designed in 1974. "The cushions fit the back and you can literally fall asleep while sitting."
Links & Docs
Articles
Doppiozero
Sei oggetti
Professione Architetto
Progettando la gioia
La Maddalena
Il sogno di Cini
Panorama
Il vizio del successo
Repubblica
Cini Boeri
Interviews
Archiportale
Case & Interni 03
Domus
Design is Joy
Il Sole 24 Ore
Design Funzionale
Klat Magazine
Independence and Responsibility
La Stampa
Vedo troppa mistificazione
Valentina Pepe
Cinque Domande
Profiles
Arflex
Cini Boeri
Cini Boeri Architetti
Official Website
Corriere della Sera
Cinquantamila
Facebook
Cini Boeri Architetti
Knoll
Cini Boeri
Poltrona Frau
Cini Boeri
Wikipedia
Cini Boeri
Projects
1st Dibs
Cini Boeri
Archilovers
Cini Boeri
Architettura Italiana
Cini Boeri Architetti
Architonic
Cini Boeri
Poliform
Strips Sofa (Arflex)
Videos
Arcadia
Cini Boeri
Archistart
Cini Boeri
Cantina Pieve Vecchia
Cini Boeri
FMG Milano
Progettare la gioia
Italia Smart TV
Casa
Leonardo
Cini Boeri
Stilnovo
Cini Boeri
Ultrafragola
Non fare l'architetto
Supercake
Cini Boeri
YouTube
Cini Boeri
TO THE TOP ↑
Comments
If you wish to add a comment please feel free to write at
info@designculture.it
TO THE TOP ↑
Follow on Facebook
Partnerships

Archivio Grafica Italiana is the first digital resource to the Italian graphic design heritage. Founded by Nicola Munari in 2015.

Design consultancy based in Piacenza, Italy. Founded by Nicola Munari in 2015, it operates in the whole field of design.
TO THE TOP ↑
© 2013-16 Nicola-Matteo Munari. All rights reserved.