Achille Castiglioni
Milan, Italy, 1918-2002
Who's Who
Published Sep 19, 2013
Revised Dec 2, 2016


Achille Castiglioni—nicknamed Cici—was a pioneer of Italian design and one of its most influential protagonists.
The son of a prominent Milanese sculptor, Giannino Castiglioni, he started dedicating himself to design in 1938 at 20 years old. He graduated in architecture from the Politecnico University of Milan in 1944 and joined his brothers Livio (1911-1979) and
Pier Giacomo
(1913-1968) at renowned Studio Castiglioni, which they established together in 1938.
He focused on the whole field of design working from architecture to urban planning, from exhibition to furniture design, on to product and light design. He designed chairs and tables, lamps and bookcases, ashtrays and valet stands, dishes and flatwares, school desks and hospital beds, sinks and toilet bowls, handles and bottle openers, coffee machines and beer dispensers, and many more.
Until 1968 he always worked in close collaboration with his brother
Pier Giacomo
, with whom he designed some of the best known icons in the history of industrial design including Sella and Mezzadro stools as well as Arco and Taccia lamps (now part of the MoMA's permanent collection).
During his 64-years-long career he worked with almost all of the most important Italian furniture companies including Alessi, Cassina, Danese, DePadova, Driade, Flexform, Flos, Kartell, Olivetti, Zanotta as well as with major corporations such as AGIP, Brionvega, Lancia, Montecatini, RAI, Phonola, Pirelli, Rizzoli, and Telecom.
A generous mentor, he collaborated with many other architects and designers including Bruno Munari, Enzo Mari, Erberto Carboni,
Giancarlo Iliprandi
, Gianfranco Cavaglià,
Heinz Waibl
,
Italo Lupi
, Marcello Nizzoli, Max Huber, Michele Provinciali, Pierluigi Cerri, and others.
Most of the products he designed are the outcome of real ingenuity, humanist culture, intelligent experimentation, technical expertise, aesthetic sensibility and, above all, they always accomplished their practical purpose.
After the death of
Pier Giacomo
, he continued to design many intelligent products that are today greatly appreciated examples of Italian creativity including Parentesi lamp, Spirale ashtray, Cumano table, Record wristwatch, and Joy bookshelf.
From 1969 to 1980 he taught at the School of Architecture of the Politecnico University of Turin, and from 1980 to 1993 at the Politecnico University of Milan.
In 1956 he acted as a founding member of ADI—Associazione Disegno Industriale (Industrial Design Association), the first and most important Italian design association. Honorary Royal Designer for Industry since 1986. He received a honorary degree in design from the Royal College of Art of London in 1987, and another one from the Politecnico University of Milan in 2001.
During his career he received many recognitions including eight Compasso d'Oro (1955-1979)—the first and most recognized design prize in the world—, one Triennale Bronze Medal (1947), two Silver Medals (1957, 1963), two Gold Medals (1957, 1960), and two Triennale Grand Prix (1951, 1954).
His work has been widely exhibited in the most important museums in the world including the MoMA in New York, the Victoria & Albert Museum of London, the Kunstgewerbemuseum Zürich, and the Vitra Museum in Weil-am-Rhein.
He died in Milan in 2002.
Enjoy your reading,

TO THE TOP ↑
Quotations
"A designer must be curious. He shall observe the daily gestures and the common shapes to find out that he can do everything else."
"Design shouldn't be trendy. Good Design should last over time, until it wears out."
"I want to remind the close collaboration between me and my brother
Pier Giacomo
, because until 1968 our work was in symbiosis: two bodies with one head."
"My method is to take out again and over again, until I will find the main design component: a minimum sign or a minimum shape required by the function. I want to get to say: less than this, I can't do it."
"Today there is less desire to 'clean up' the objects. On the contrary, they are overloaded with other connotations which are not due to the simple function."
"You often hear that a design product has to be funny, but what the hell does it have to be funny for? It has to be useful!"
TO THE TOP ↑
Portfolio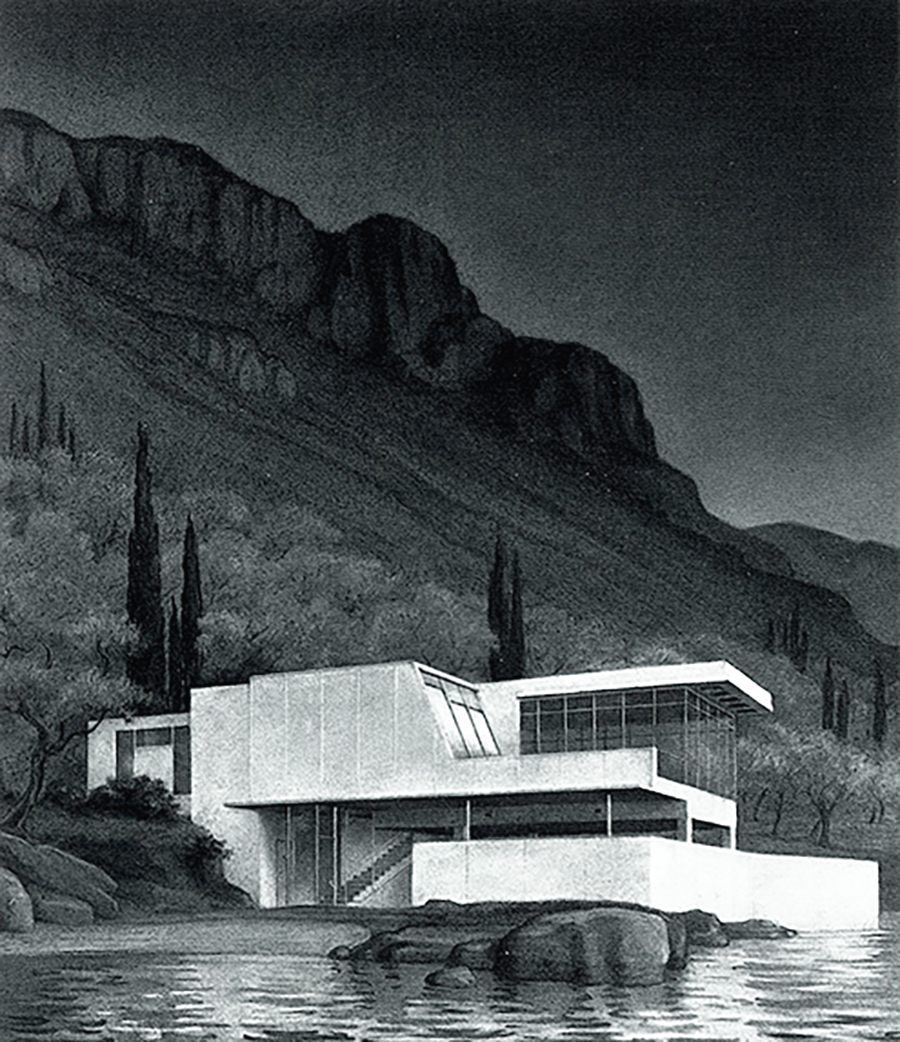 F House
House (unbuilt)
1943
Unbuilt project for a vacation house to be built in Abbadia Lariana (Lecco). Previously unseen on the internet. Designed with
Pier Giacomo Castiglioni
.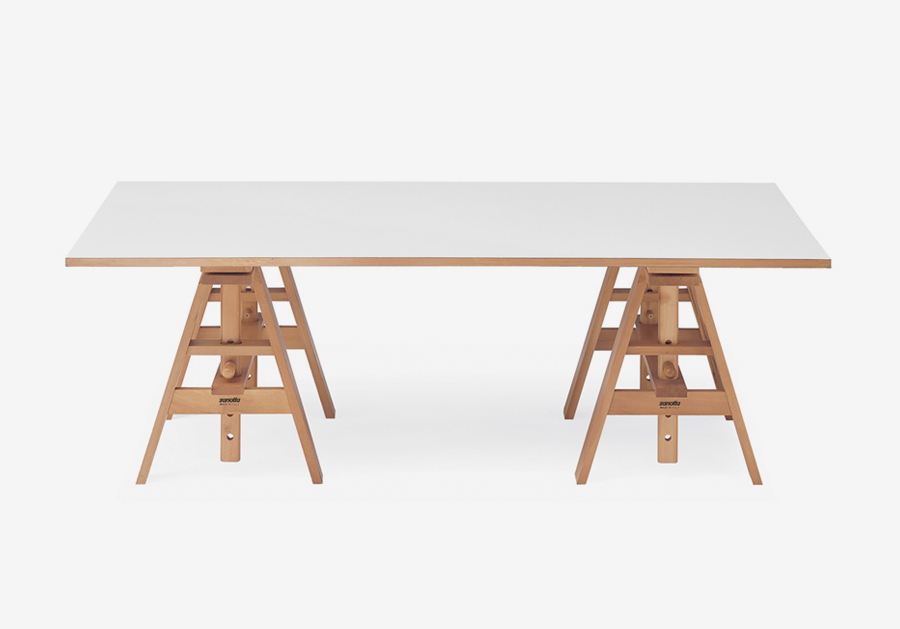 Leonardo
Table (Zanotta)
1950
One of the earliest products designed by Achille Castiglioni. It is a classic sawhorse table with adjustable height. Made in natural beech with laminate top.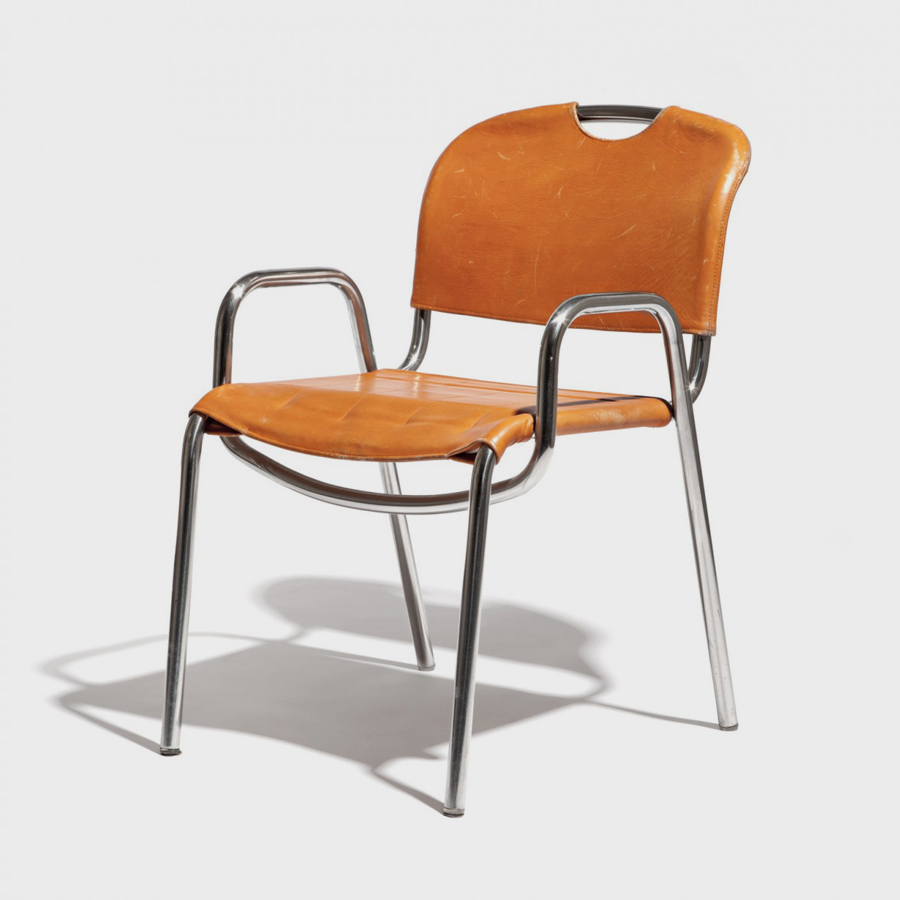 Castiglia
Armchair (Zanotta)
1969
Stackable armchair with a tubular steel frame and leather seat. Two years later a narrower version was released with the name of Castiglietta (small Castiglia).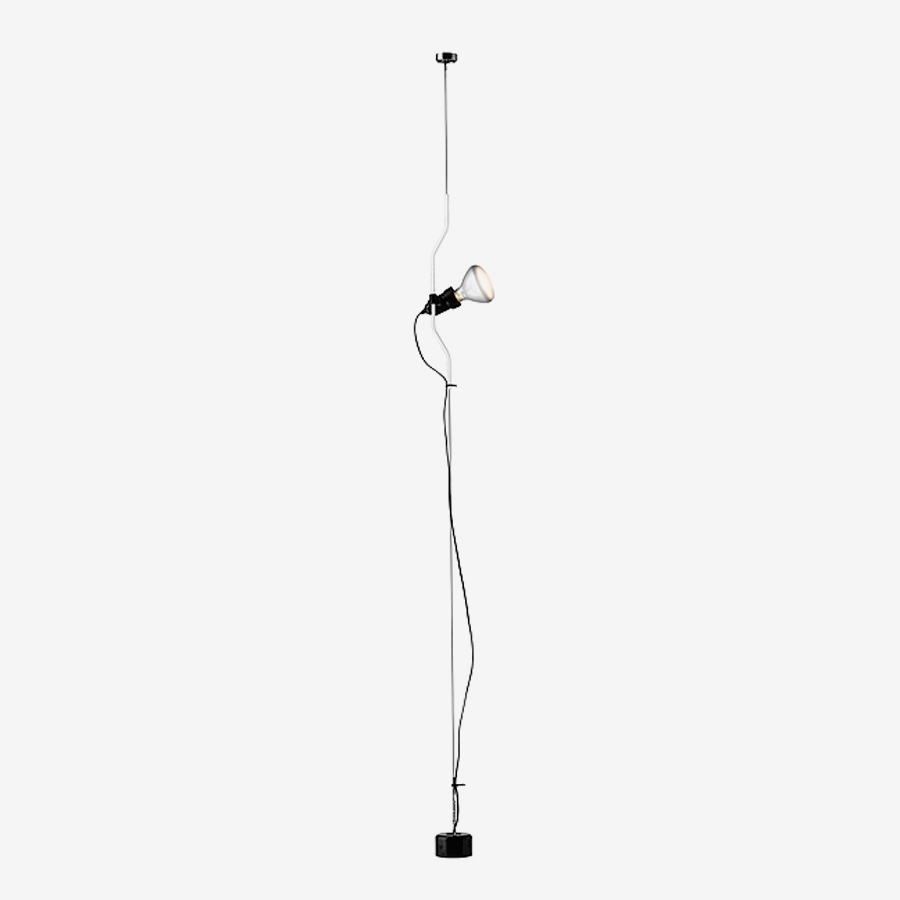 Parentesi
Floor Lamp (Flos)
1971
An icon of design. Parentesi (Bracket) is made with a wire stretched between ceiling and floor and a bracket-shaped pipe on which a bulb is fixed. The fold generated by the pipe allows to stop the bulb at any height without using any screw. The project was awarded a Compasso d'Oro in 1979. The original idea of an adjustable height lamp fixed between ceiling and floor was by car designer Pio Manzù.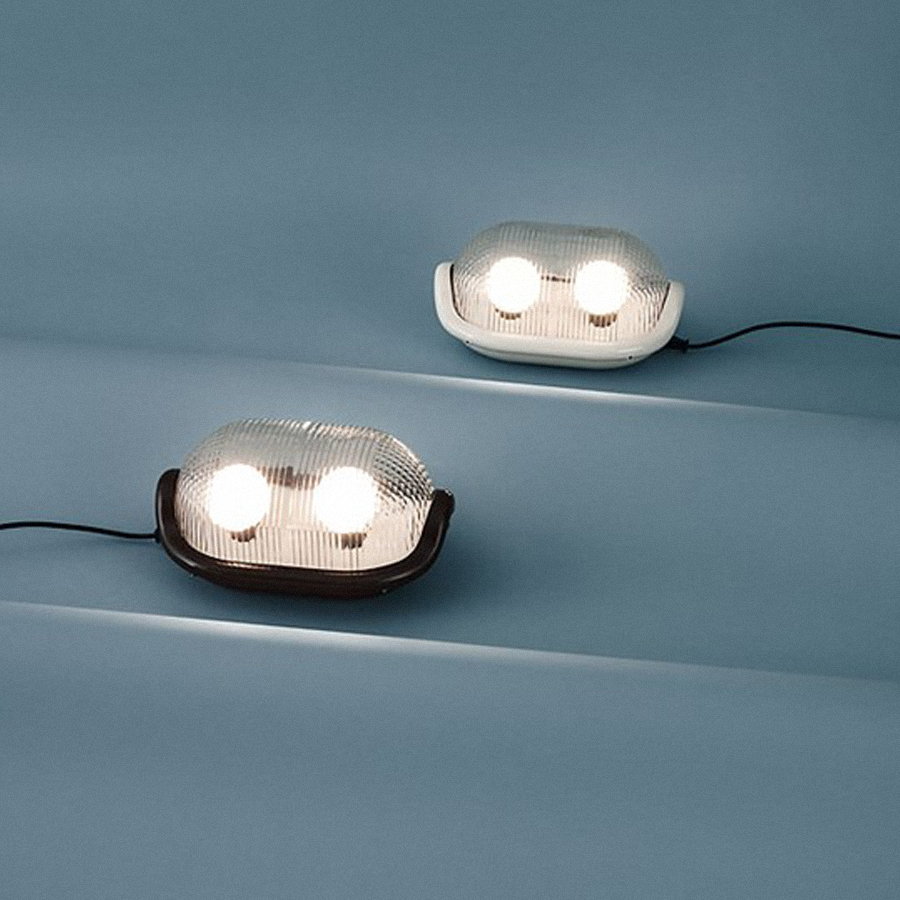 Noce
Floor Lamp (Flos)
1972
Based on the lamps used at construction sites, Noce (Walnut) is a very robust floor lamp that can be trod on and even kicked without any damage.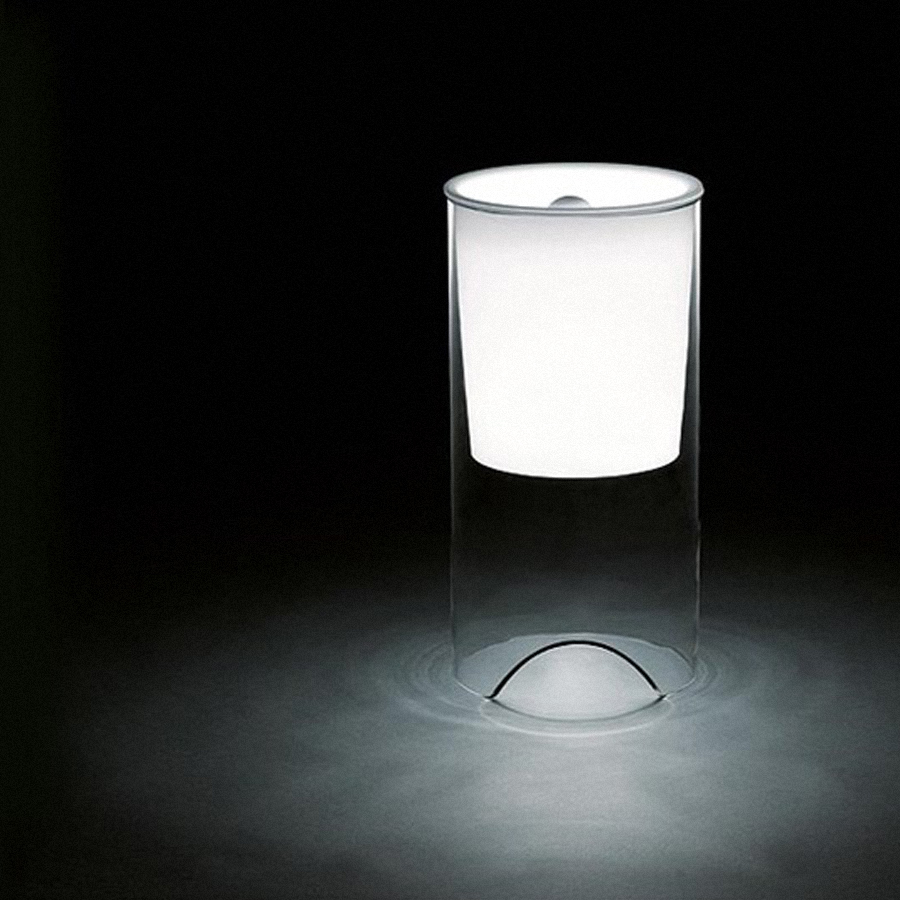 Aoy
Table Lamp (Flos)
1975
An elegant table lamp made with a crystal cylinder as the base and an opal glass cone trunk as the light diffuser, resting on the top of the cylinder. It can thus produce direct, indirect, and diffuse light.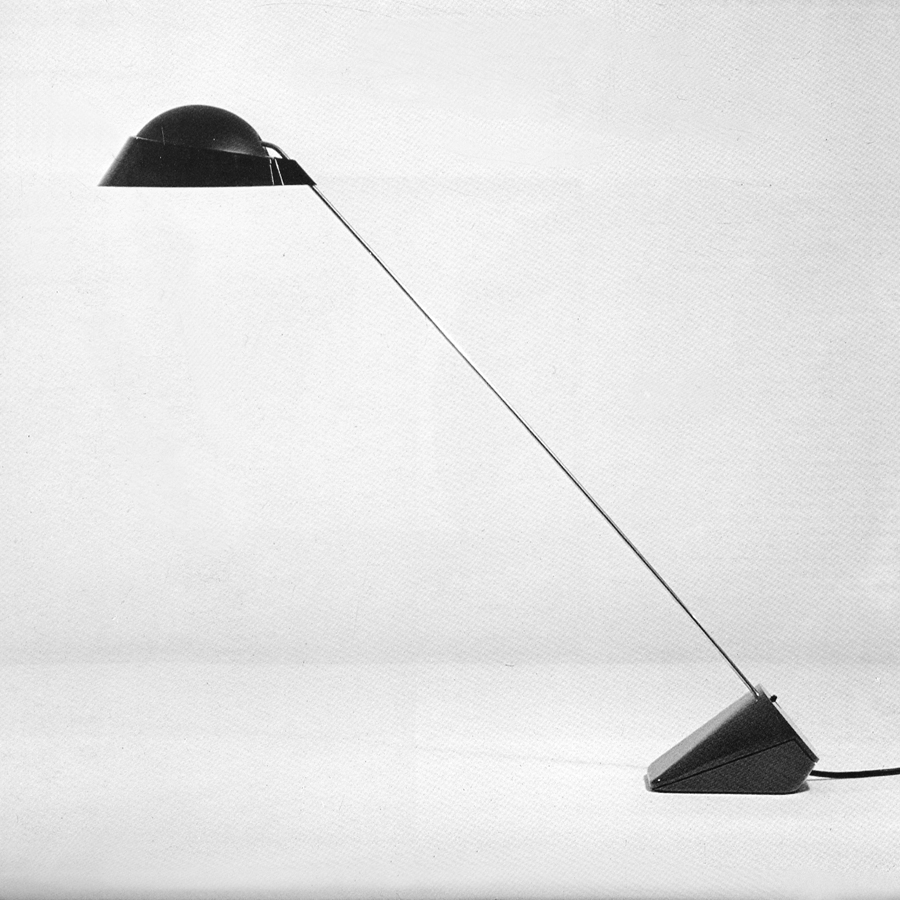 Ipotenusa
Table Lamp (Flos)
1975
A masterpiece in light design. Made with a thin rod that acts as a conductor between the transformer base and the bulb placed below the lamp shade.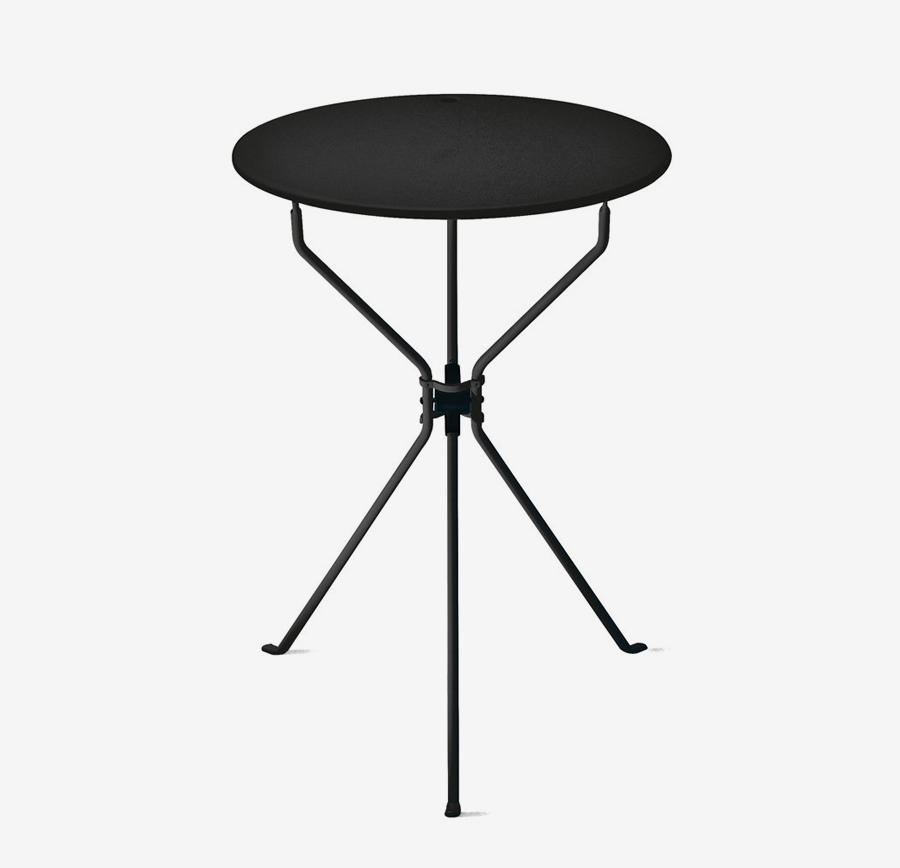 Cumano
Small Table (Zanotta)
1976
Based on the 19th-century's coffee tables, Cumano is a small foldable table that, thanks to a rotary joint, can be completely closed and hanged on the wall through a small hole on the top.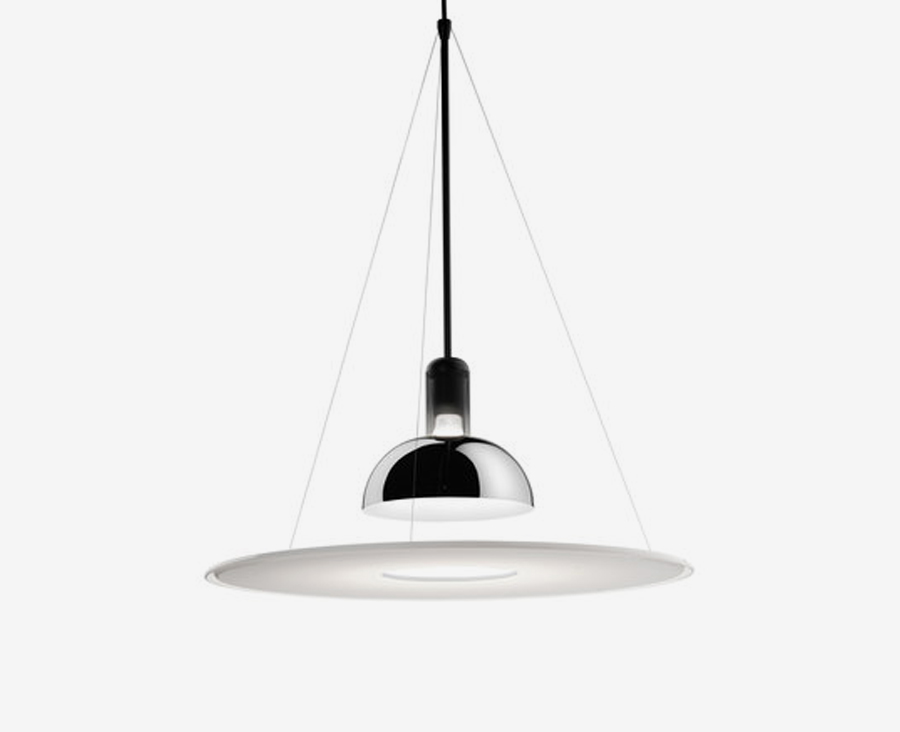 Frisbi
Suspended Lamp (Flos)
1978
Thanks to the lamp shade, it can light up both the table—with direct light—and the whole room—with reflected light.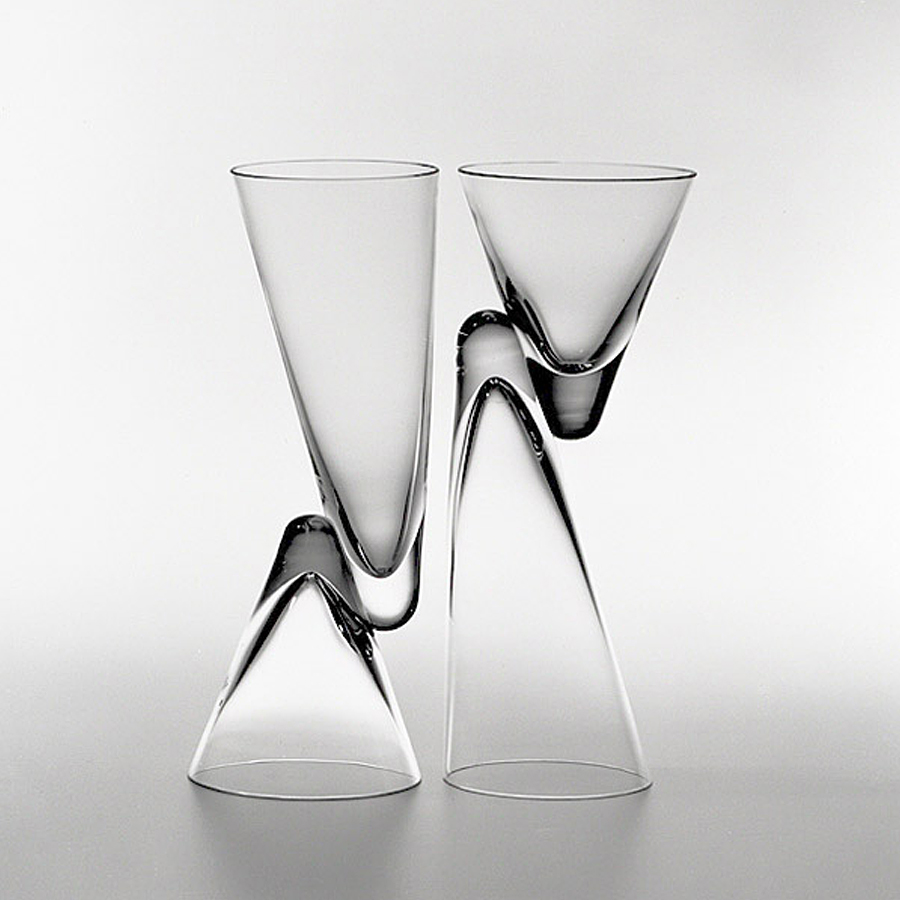 Paro
Glass (Danese)
1983
Overturnable glass made with two opposing cones that become now foot now cup, offering two different capacities.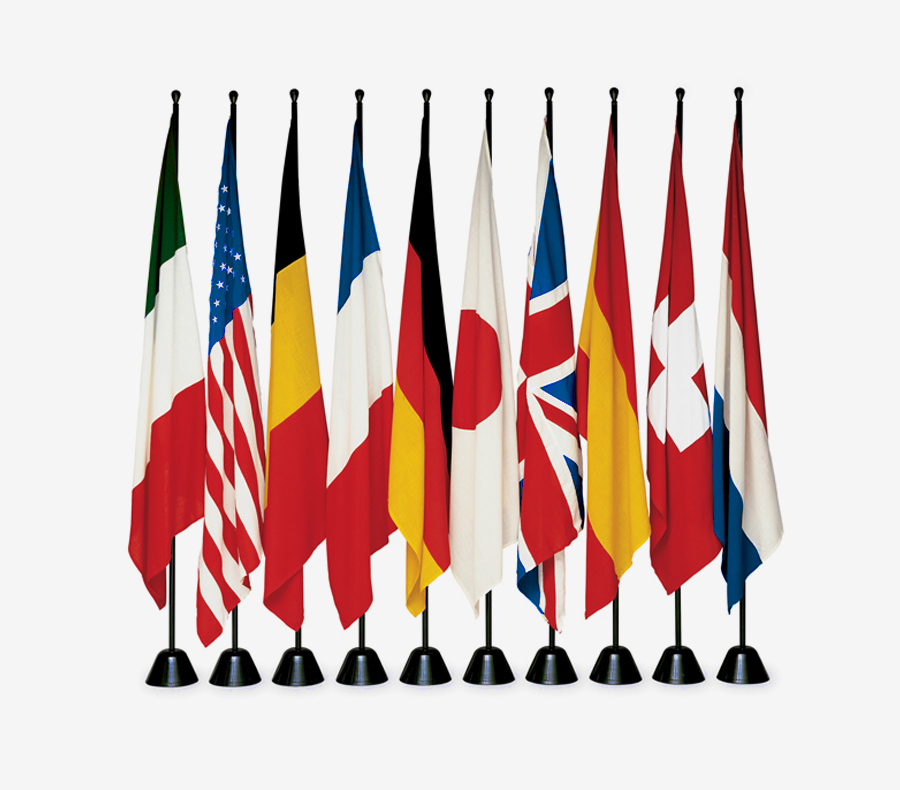 Servobandiera
Flagpole (Zanotta)
1986
Part of the Servo series originally designed in 1961 with
Pier Giacomo Castiglioni
. The series includes 13 products, all based on the same structure: ashtray, bedside table, coffee table, clothes hanger, exhibition display, flagpole, folding screen, lectern, queue barrier, towel stand, umbrella stand, valet stand, and vanity table.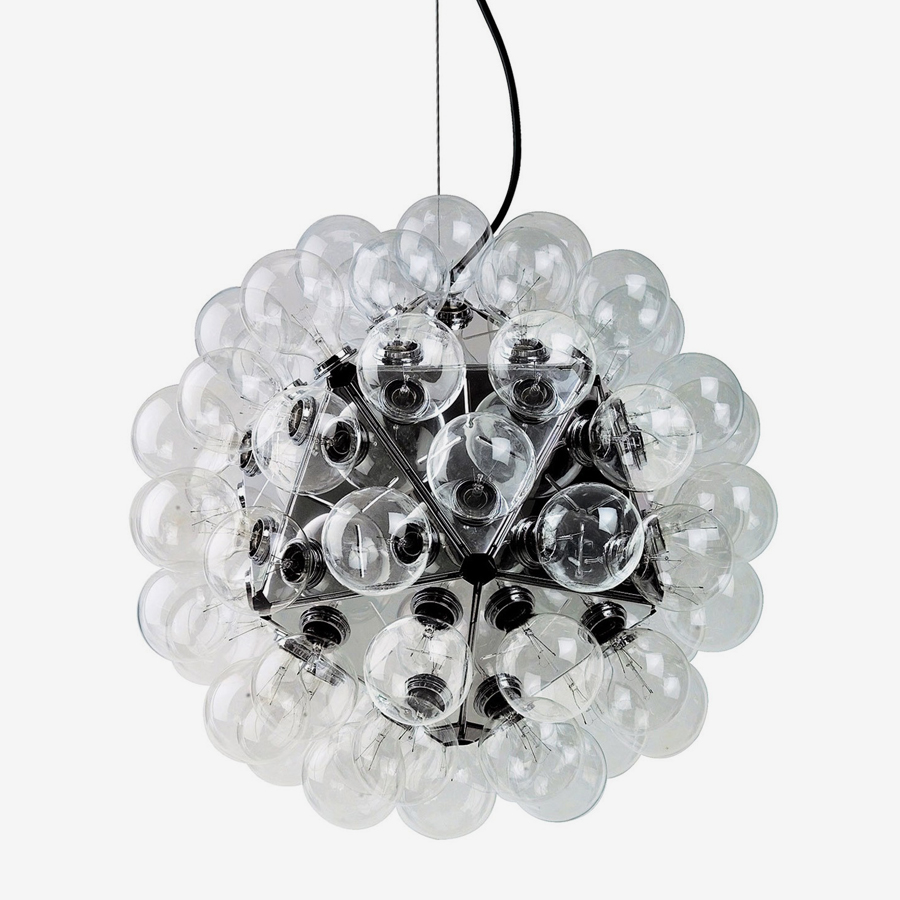 Taraxacum 88
Suspended Lamp (Flos)
1988
A reinterpretation of the chandelier. The structure is an icosahedron made by 20 aluminium triangles holding 60, 120, or 200 bulbs depending on the size on the triangles. The picture portrays the smaller version.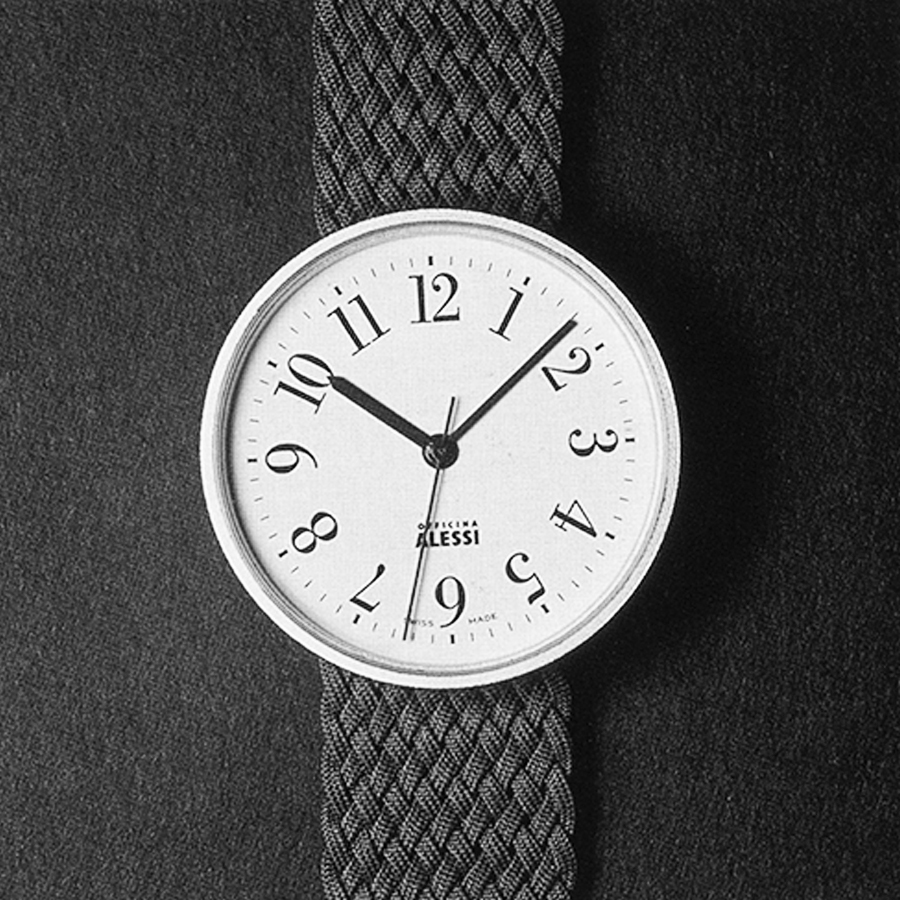 Record
Wristwatch (Alessi)
1989
The strap is simply inserted in two slots placed under the case, so it is possible to replace it with ease and choosing a different colour. The original strap was made in braided nylon. Typographic design by Max Huber.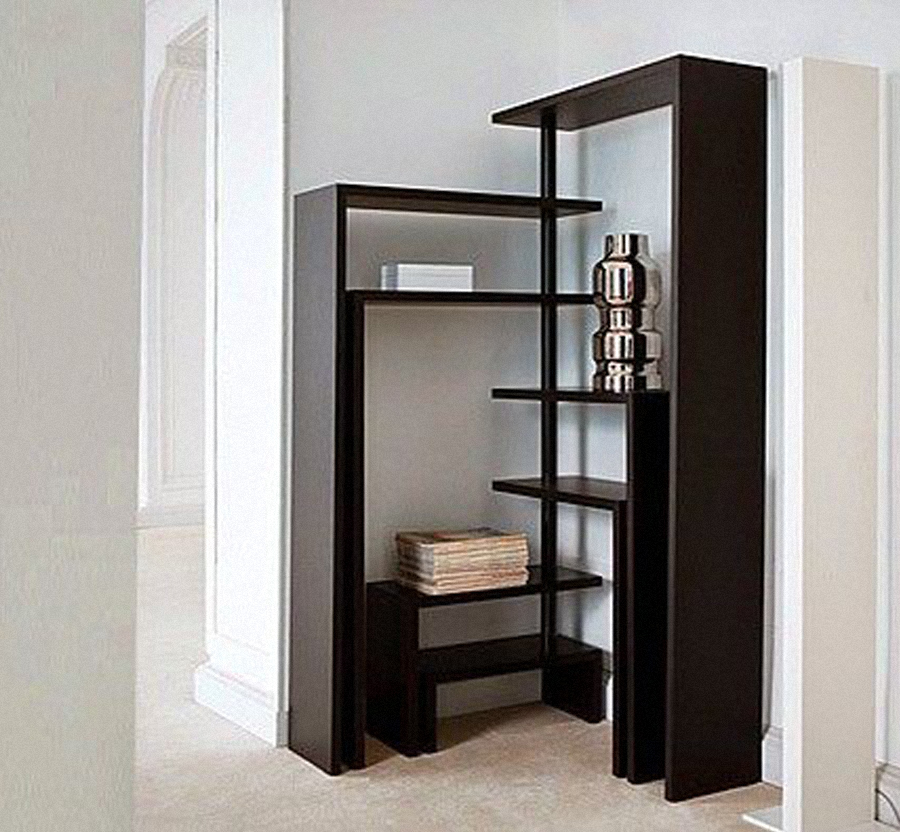 Joy
Bookshelf (Zanotta)
1990
Shelf unit with 5 or 7 rotating shelves originally made in wood, today in MDF. The rotation offers the possibility to put it both against a plain wall or an angle. Based on the smaller Basello (1987) as a reinterpretation of the spiral staircase.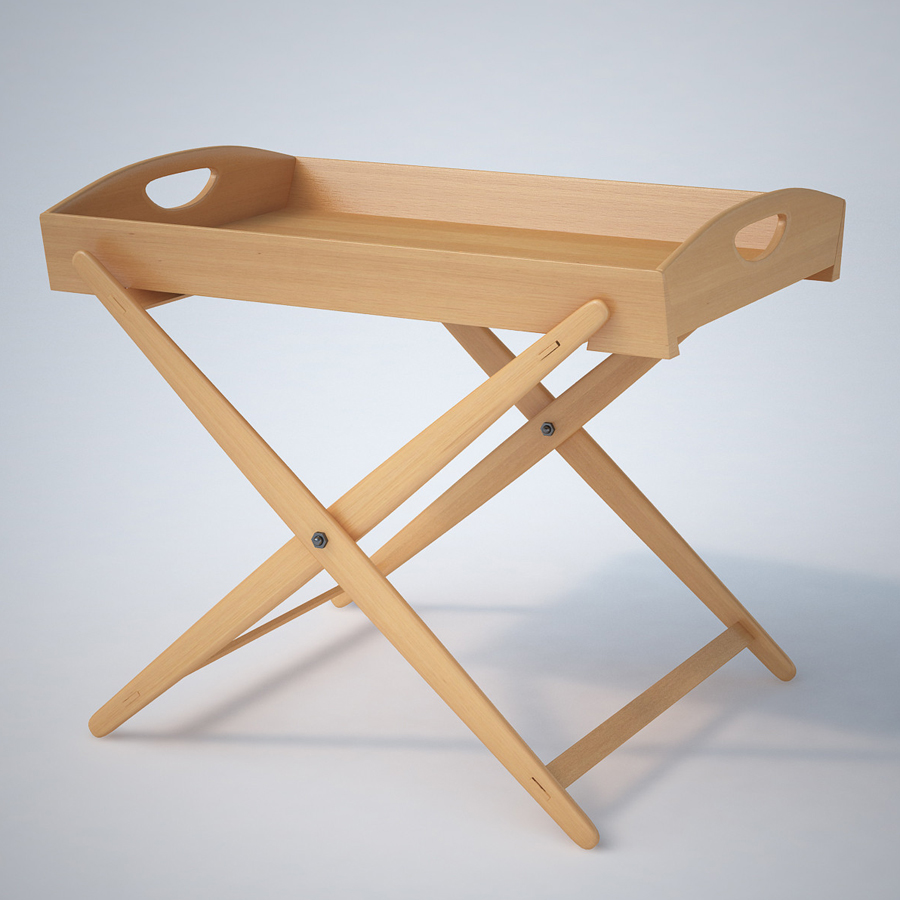 Mate
Small table and tray (DePadova)
1992
Mate is a side table made by a foldable base and a natural beech top, that can be removed and used as a tray. It is also manufactured in a smaller size called Minimate and a bigger one called Supermate.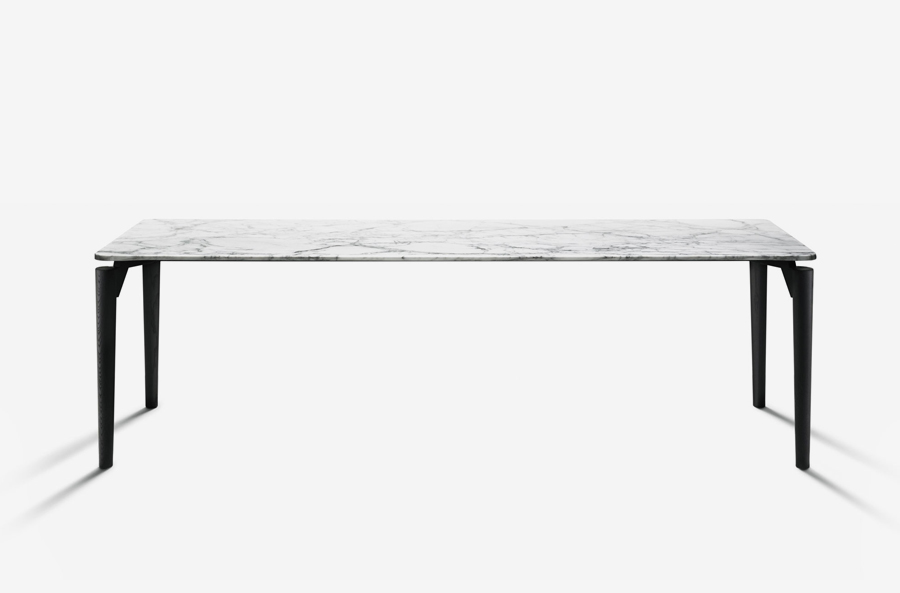 T95
Table Series (DePadova)
1995
Round, square, and rectangular tables with a marble top connected to the wooden legs through an aluminium joint.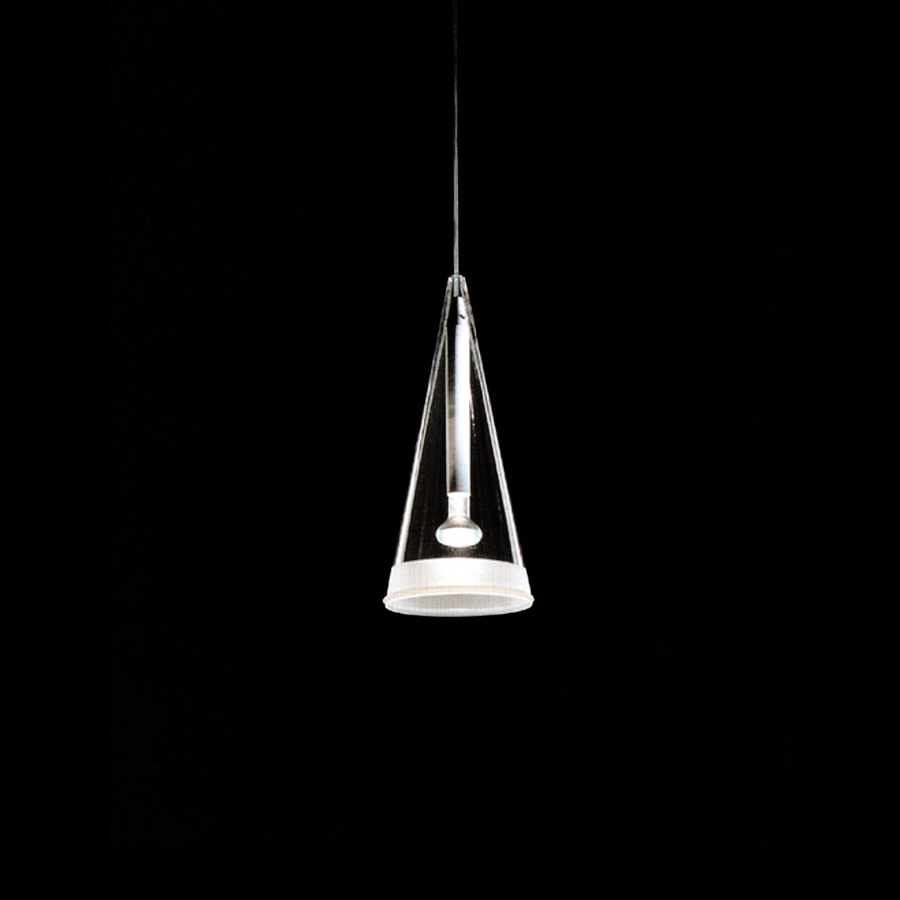 Fucsia
Pendant Lamp (Flos)
1996
Sold as a single pendant lamp or as a multiple lights lamp. Each lamp is made by a cylindric bulb holder placed within a transparent glass cone with a sandblasted edge.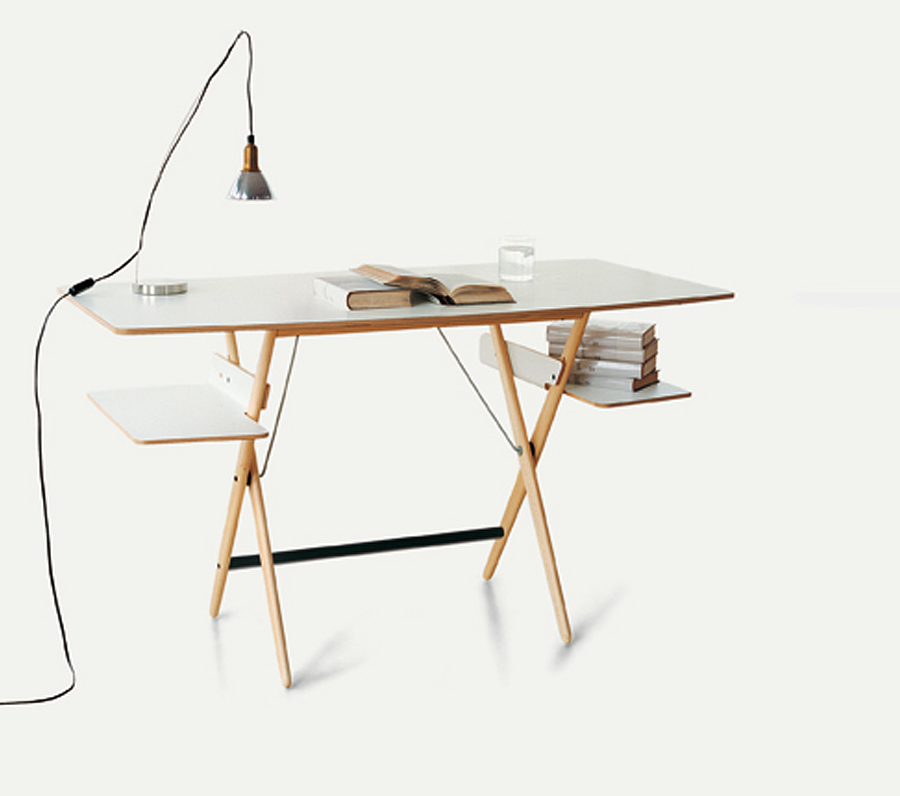 Scrittarello
Desk (DePadova)
1996
Based on the classic school desks, Scrittarello offers the maximum of functionality with a minimum of means. Made in natural beech with a laminate top.
Links & Docs
Articles
Adesigned
Studio Museo Castiglioni
Corriere della Sera
Il suo orgoglio era un interruttore
Divisare
Dimensione Domestica
Domus
Casa Castiglioni
Icon Design
I grandi maestri
Il Fatto Quotidiano
Fondazione Achille Castiglioni
Klat Magazine
Orologio Record
MoMA
Achille Castiglioni Design!
New York Times
Dropping by Castiglioni's Studio
Storie Milanesi
Achille Castiglioni
Interviews
Cosebelle
Intervista a Giovanna Castiglioni
Luce Web
Fondazione Castiglioni
RAI Educational
Lezioni di design
Profiles
Alessi
Achille Castriglioni
Facebook
Fondazione Achille Castiglioni
Poltrona Frau
A.P.G. Castriglioni
Stilluce
Achille Castriglioni
Tacchini
La linea italiana
Treccani
Achille Castiglioni
Wikipedia
Achille Castiglioni
Projects
Fondazione Achille Castiglioni
Official Website
Lombardia Beni Culturali
Studio Museo Achille Castiglioni
Videos
Alessi
Design Interviews
Andrea Piccardo
The Castiglioni Brothers
Arte RAI
Libertà e ironia
Aspen Design Conference
Achille Castiglioni for Flos
Flos
Taraxacum 88
La Valigia Internazionale
Achille Castiglioni
Triennale
Video Agorà
TO THE TOP ↑
Comments
If you wish to add a comment please feel free to write at
info@designculture.it
TO THE TOP ↑
Follow on Facebook
Partnerships

Archivio Grafica Italiana is the first digital resource to the Italian graphic design heritage. Founded by Nicola Munari in 2015.

Design consultancy based in Piacenza, Italy. Founded by Nicola Munari in 2015, it operates in the whole field of design.
TO THE TOP ↑
© 2013-16 Nicola-Matteo Munari. All rights reserved.